My favorite artist,
plentyofowls
, needs our help! Please, fandom friends, if you have anything to spare, stop by our community
help_a_friend
and browse the auctions we're offering! All proceeds go directly to
plentyofowls
!
You can check out my auction
here
. I'm offering custom fanart, up to three characters, and I'm willing to create NSFW stuff! Bidding starts at just $5!
Want to help in another way? Promote the auction! Use the code below to post this banner to your livejournal!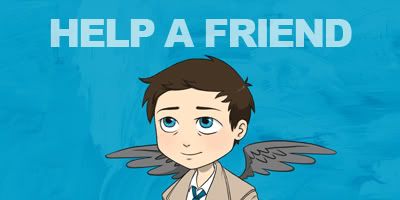 help_a_friend
help_a_friend
help_a_friend